Our Events
ShowYourLove and raise awareness for testicular and prostate cancers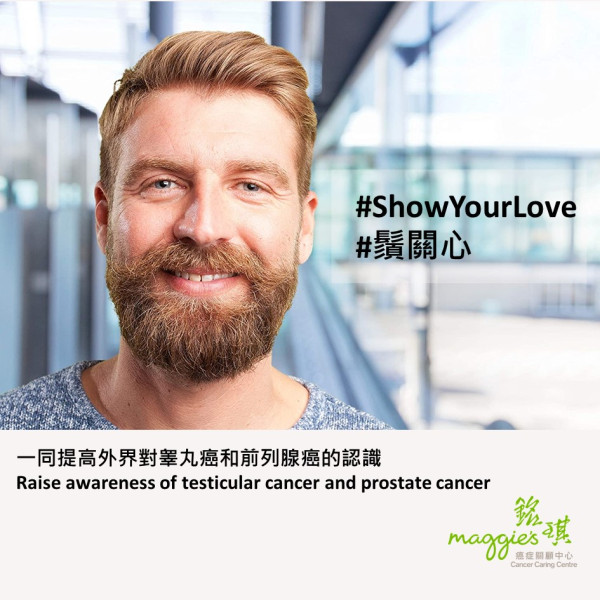 #ShowYourLove and raise awareness for testicular and prostate cancers
Calling all fathers, husbands and friends, it's our responsibility to #ShowOurLove and take charge of our health. This November, we're asking them to grow out beards and moustaches to raise awareness of testicular and prostate cancer.
Join us as we #ShowOurLove to the men in our community:
1. Stop shaving!
2. Share a picture of your new look by tagging "ShowYourLove" on instagram, uploading your picture on Facebook or using hashtag #ShowYourLove.
3. Tag your friends in the photo
4. Remind the men in your life to look after their health and go for prostate and testicular cancer screenings
5. Donate to Maggie's Centre and help those currently affected by cancer by clicking this link: https://www.maggiescentre.org.hk/en/one-off-donation?type=show-your-love
Together, we can #ShowOurLove!