Our Events
Vivienne Tam - Lovfinity S Cancer Fundraising Project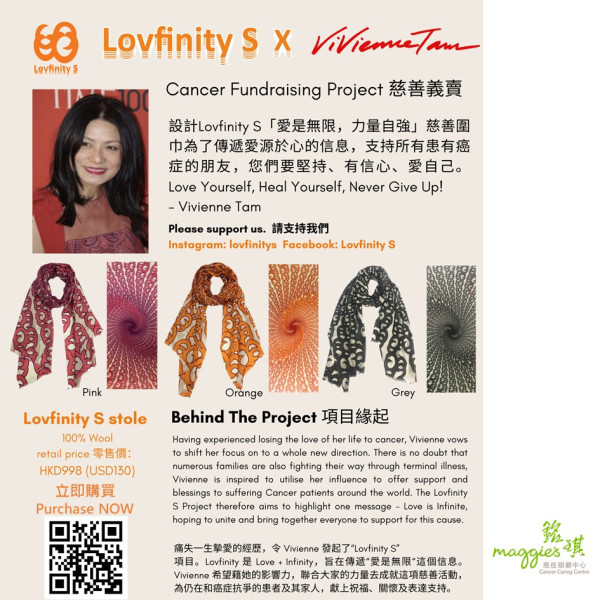 Vivienne Tam is launching the Lovfinity S cancer fundraising project, conveying the message of "Love is infinite, strength and self-reliance" and supporting people affected by cancer. 100% of the profits from the stoles will be donated to Maggie's Center.
Warm yourself, warm your heart and warm the hearts of those affected by cancer by purchasing this beautiful wool stole in this winter.
Click the following website: https://bit.ly/3hqSnzU
Select the charity as "Maggie's Cancer Caring Centre HK" to purchase and support.